Beniamin Markarian award
for the best observational result in astrophysics
Prof. Markarian (1913-1985) was known as a brilliant observer who initiated and accomplished the famous Byurakan surveys (First Byurakan Survey – FBS, and Second Byurakan Survey - SBS). Markarian galaxies are well-known and are being studied in various wavelengths. The FBS was the first systematic search for active galaxies and the largest area spectroscopic survey.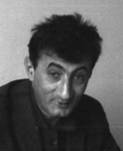 Marat Arakelian award
for the best statistical result in astrophysics
Prof. Arakelian (1929-1983) was known as a brilliant scientist who could achieve important results by statistical analysis of available data. Arakelian galaxies were selected by analysis of parameters of various types of galaxies and selection of objects with high surface brightness. Arakelian proved the cosmological distances of QSOs and estimated the density of matter in Metagalaxy.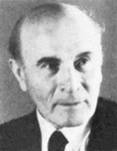 Gurgen Sahakian award
for the best theoretical result in astrophysics
Prof. Sahakian (1913-2000), a brilliant theoretician from the Yerevan State University (YSU) who together with V.A. Ambartsumian worked out the theory of superdense stellar configurations, particularly the possibility of existence of baryonic stars. He has a number of other fundamental contributions in nuclear and theoretical physics.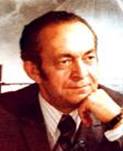 Ludwik Mirzoyan award
for outstanding services in astronomy
Prof. Mirzoyan (1923-1999) was one of the best Byurakan scientists who made significant contribution in the fields of non-stable stars and physics of nebulae. However, he was a rare person to combine the active science with administrative, organizational, editorial, and teaching activities. For 52 years he served to Byurakan Observatory and Armenian astronomy.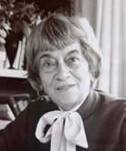 Paris Pishmish award
for the female astronomer having great contribution in astronomy
Prof. Pishmish (1911-1999) was one of the well-known Armenian astronomers who worked abroad and contributed in various fields of astronomy. Together with Guillermo Haro, Pishmish may be considered as one of the founders of the Mexican astronomy. Paris Pishmish was known to encourage and supervise women astronomers.
Nominations and Applications
For Markarian, Sahakian, and Arakelian awards, applications may be made by individual astronomers. In case of presence of co-authors, they should nominate a single person who has the most important contribution in the achieved result. The full paper (or series of papers having common result) published or accepted for publication is required along with short statement of the result, which is being presented for the award, as well as the CV of the applicant.
For Mirzoyan and Pishmish awards, nominations may be made by institutions or societies, as well as ArAS members. A 1-2 page justification is required describing the services of the nominee, including research, administration/organization of science, editorial and teaching activities, etc., as well as the CV.
Applications/nominations should be sent to ArAS or BAO administration (Scientific Secretary Dr. Elena Nikoghossian). For all awards, the deadline for applications/nominations is December 1, 2009.
The decisions will be made at the end of December and awards will be announced at the Closing Ceremony of the International Year of Astronomy (IYA-2009) on December 28, 2009.